Halls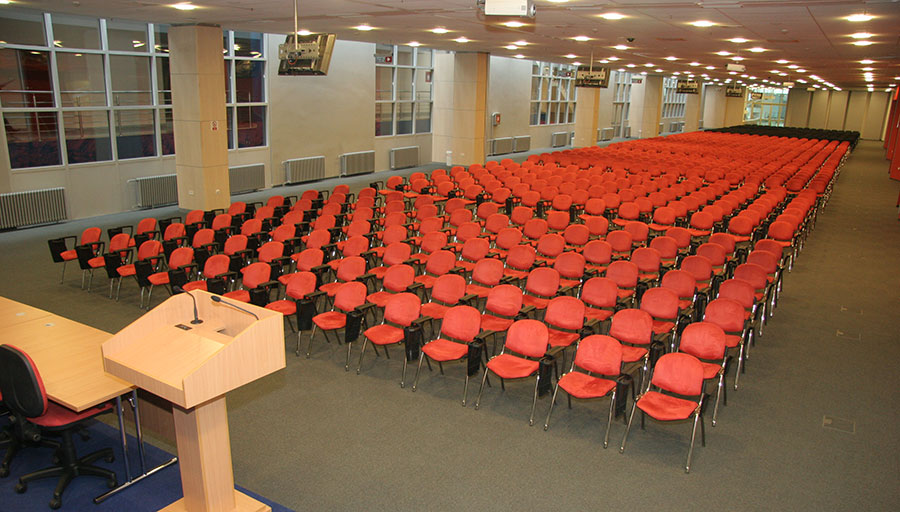 The large hall provides conditions for meetings with up to 350 participants.
The smaller halls can accommodate 100 people, respectively, but thanks to mobile partitions, they can be joined into larger segments accommodating up to 1,000 people. It is possible to organise concurrent events with 1,000 and 350 participants, respectively.
Hall - 100 seats
Kongresni centar raspolaže sa šest sala do 100 mesta. Sale su klimatizovane i opremljene audio-video opremom. Na govornicama su po dva mikrofona, monitor i priključak za laptop. Predsedavajući sto je opremljen sa po dva mikrofona i monitorom, uz mogućnost postavljanja još četiri mikrofona. Plafonski zvučnici, dokument kamera, plafonska kamera, uređaji za simultani prevod, režijska soba, projekciona platna (dijagonala dva metra) i video-bim (projektor), takođe su deo opreme u salama.
Entrance Hall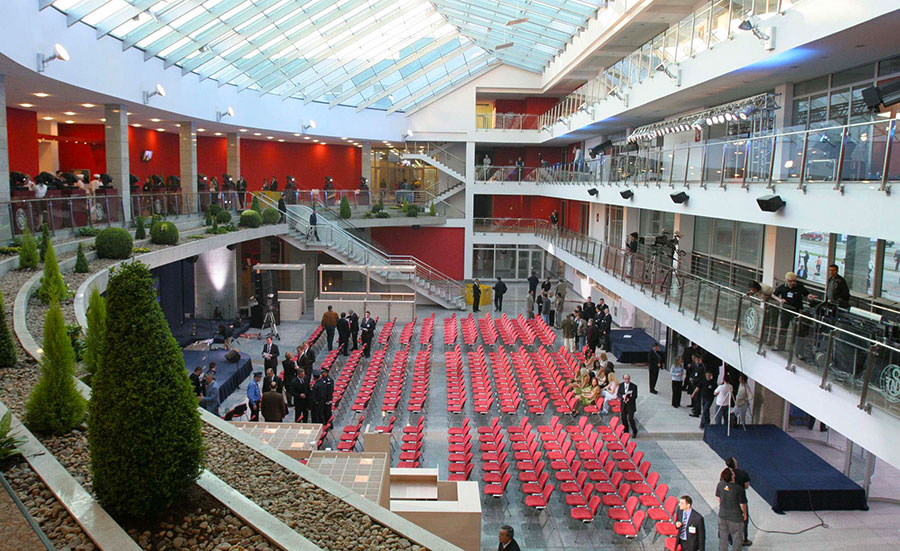 The Entrance Hall is an indoor facility of the Novi Sad Fair and the "Master" Centre.
The Entrance Hall can be used for organising large gatherings, promotions, fashion shows, beauty pageants, gala dinner parties, and can accommodate up to 1,500 people. It directly connects the Master Hall and Hall 1, the two largest and most attractive halls of the Novi Sad Fair.
The Entrance hall houses sanitary and technical facilities, box offices, registration desks, information boards and the exhibition service. The staircase, escalators and the elevators enable communication among the units. The first floor of the Entrance Hall houses a restaurant with 280 seats, which is connected to the conference halls.
The other areas on the first, second and third floors are used for offices, i.e. business premises.
"Master" Hall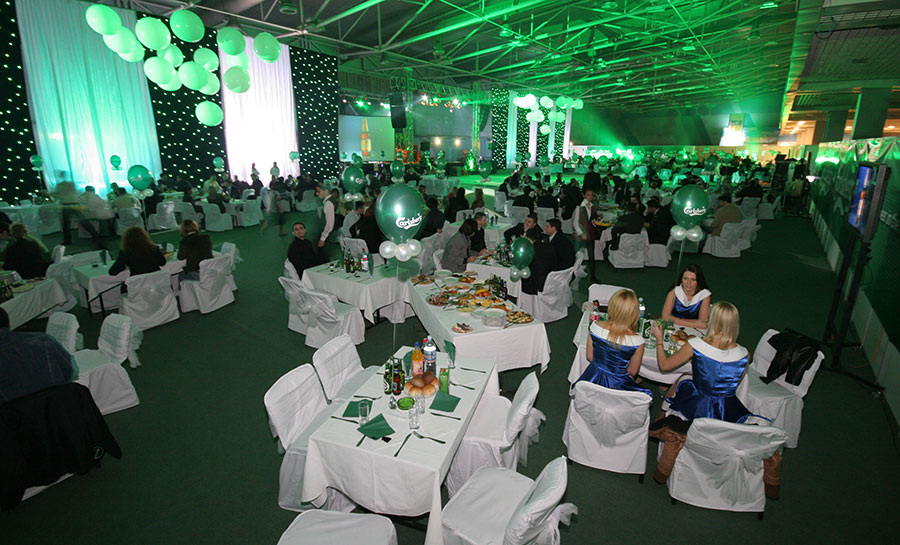 For the purpose of large congress events and conventions, this exhibition hall can accommodate up to 4,000 participants. For the purpose of rallies and concerts, the Hall can accommodated up to 8,000 people.
The Hall can be equipped with the latest technical equipment for those purposes.
Restaurant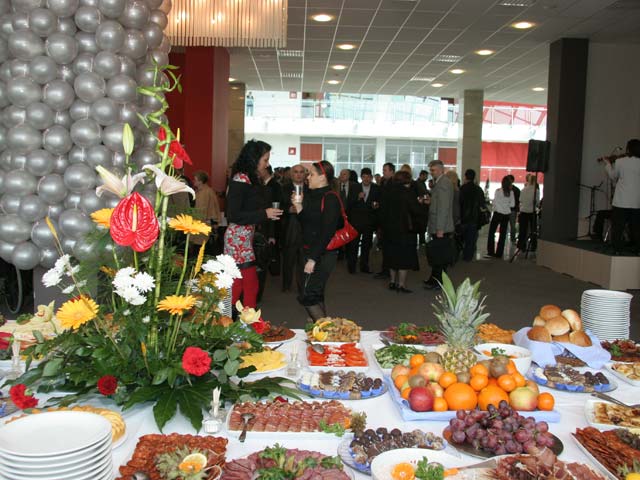 An integral part of the Congress Centre is a restaurant with 280 seats, which can accommodate up to 700 people in case a buffet or cocktail party is organised. The ground floor of the Entrance Hall can accommodated 600 more people. A buffet or direct service facilitate cocktail parties, promotions and other events for 1,500 people on two floors