About the Fair
18th - 24th September
Indoor and outdoor space of the Novi Sad Fair, Aula and Congress Center "Master"
Working hours from September 18th to 23rd are from 9 am to 7 pm. On Friday, September 24, the working hours will be from 9 am to 4 pm.
The Ecology Fair will be held from September 18th to 24th at the Novi Sad Fair. Participants will exhibit their products, and the exhibition will be complemented by numerous educational workshops and lectures.
Also, 88th International Agricultural Fair and 53. International Fair of hunting and fishing will be held at the same time.
The Novi Sad Fair will strive to create a safe and preserved environment in which exhibitors will be maximally protected, so that they can achieve their business goals, exchanging experiences, information and establishing new business contacts.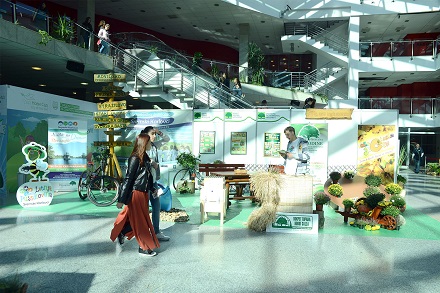 Exhibition contents:
• New products, solutions and global preservation projects
• Biologically produced food
• Ecological packaging
• Processing, drying, storage and usage of medicinal, aromatic and culinary herbs
• Honey and other bee products
• Alternative plant-based pharmaceutical substances
• Plant-based cosmetic toiletries, aromatic oils and tinctures