A Simmental bull named Little Boy (Malisha), weighing 1,710 kilograms, secured the title of the biggest bull at this year's International Agricultural Fair, and compared with the average, he is three times heavier and bigger.
This is the third time that Little Boy is at the fair, but this time, as the owner Radenko Jeremić from Bogatic proudly says, returns home with the title. It is undeniable that Little Boy is extremely interesting to all visitors, but, although he is not particularly interested in it, he is in the mood to pose for photos.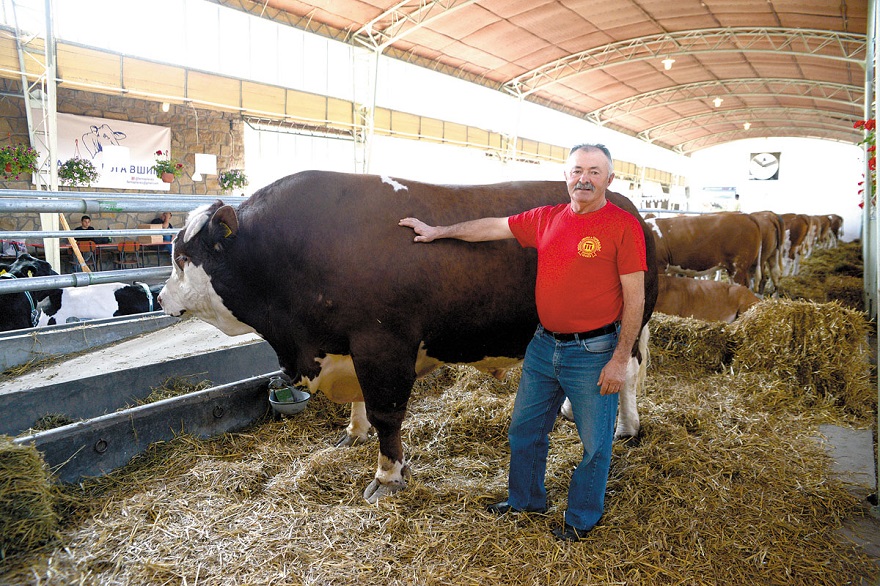 "It happened by chance that he is so big - it's not due to the food, he inherited the genetics from somewhere," says Jeremic, who has been dealing with cattle farming from since childhood and has a farm with 250 cows. "I have never had such a large bull in my stable, and I do not even believe that it will happen again.
The big bull with the petit name is five years old, and he came to Radenko's farm with the name he still has today. In the beginning he did not differ much from the other bulls, but after half a year he began to develop and to exceed them.
"Although he is of enormous size, no veterinary station is interested in him, so I will have to sell him," the owner said, adding that he could get about € 8,000 for Little Boy. "In a year, Little Boy eats food worth about € 700, which is almost twice as much as other bulls."