Sports Expo, which has been declared open today at the "Master" Hall of the Novi Sad Fair, has gathered many clubs, associations and children, both preschoolers and pupils, as well as amateurs, professionals, ex-athletes, Olympians and Paralympians and all those who support sport.
This one-day event was declared open by a member of the city council in charge of sport and youth, Ognjen Cvjetićanin, who emphasized that the main aim of the event was to help create new young and healthy generations of people who will grow up to be good people and who will see sport as part of their lives and physical and mental culture.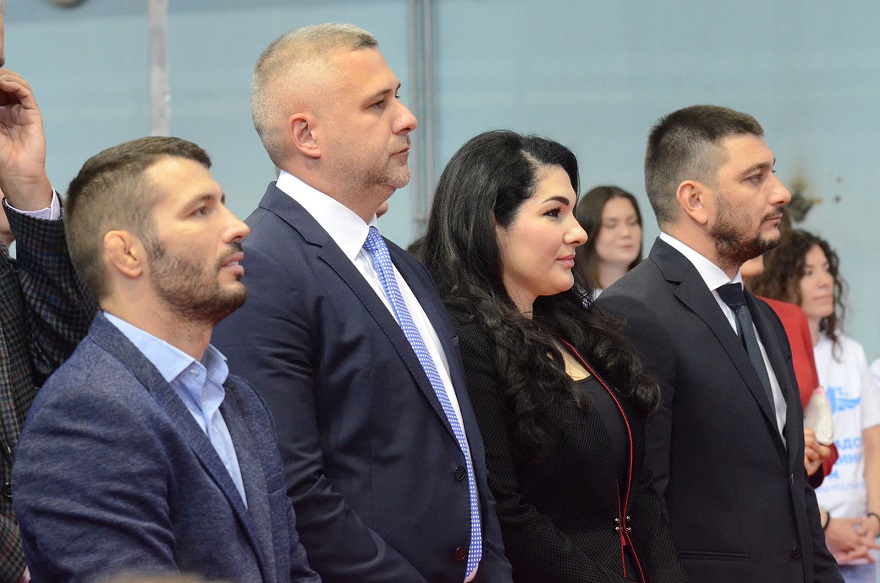 - There are many champions with us here today and they add value to the event and should be role models to these kids who look up to them and who may one day acquire the same skills of champions and apply them in whatever they do. They should know what an individual can do for the team and what the team can do for an individual, they need to learn about fair-play, competitive spirit, ambition and all those positive aspects of sport. That is why the City of Novi Sad will continue to promote sport, educate the young, and promote all those good features of sport. Novi Sad is the city of culture and youth, but it is also becoming the city of sport, said Cvjetićanin and invited all those in attendance to try various sports. He also expressed his wish to see even more people at the next year's event.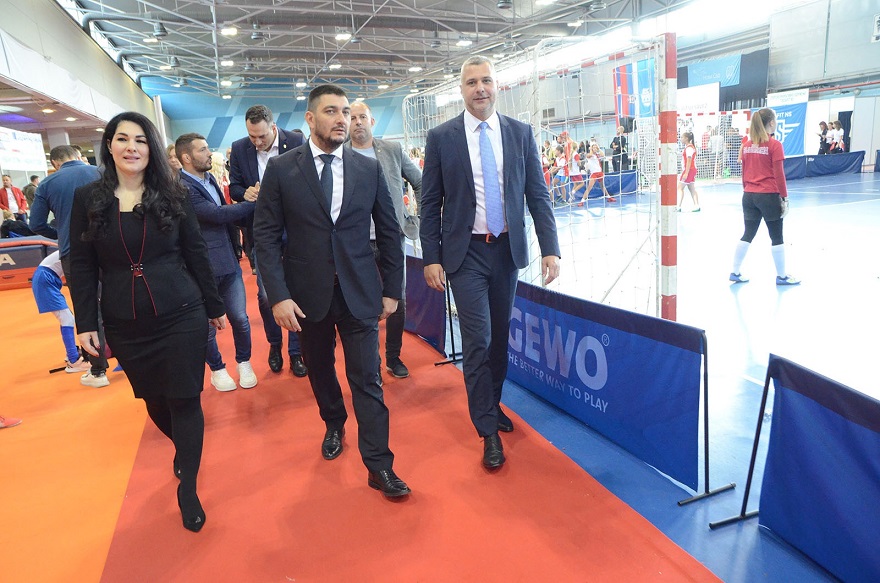 The event is organized under the auspices of the City of Novi Sad, the Provincial Secretariat for Sport and Youth, and the Provincial Secretary, Dane Basta, also addressed the audience.
- I am so happy to see so many of you here. Novi Sad is the European Capital of Culture, but it can also be called the City of Sport. The City of Novi Sad has shown that it has the capacity to organize major sporting events, including Sports Expo, which is attracting more and more people every year, Basta said and invited the youngest visitors to choose a sport to practice. He said that in doing so, they would become better people and that they would replace our renowned athletes, such as Davor Štefanek, Milica Mandić, Ivana Vuleta or some famous handball, basketball or football player…
This year's event dedicated to sport has gathered 117 representatives of associations and clubs. The list of sports represented includes basketball, volleyball, football, table tennis, athletics, boxing, karate, judo, sambo wrestling, chess, golf, fencing, shooting, gymnastics and rhythmic gymnastics, modern dances… Some sports, for which fields, pools, rinks or courts could not be provided, such as skiing, swimming, water-polo, hockey, mountaineering, cycling, rugby and rowing, were presented at exhibition stands.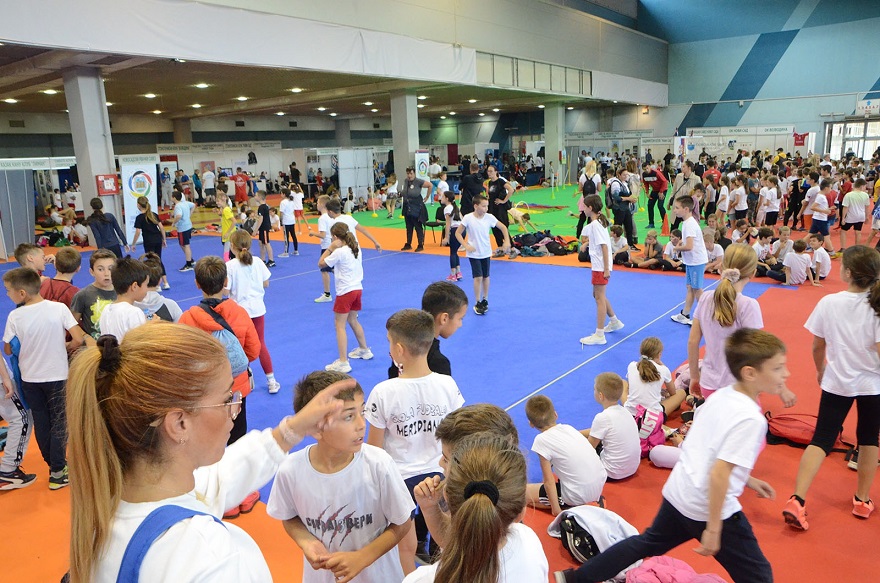 The co-organizers of the event are the City Council's department of sport and youth, the City Sports Association and the Association for School Sports of the City of Novi Sad and the Novi Sad Fair. At the same time, the manege of Novi Sad Fiar is hosting a show-jumping tournament, which will last until Sunday, 16th October. The admission to the Fair is free of charge.