More than 50 exhibitors at the organic food and geographical indications pavilion generated a wealth of interest over the past seven days following their successful participation in 84th Annual International Agricultural Fair held in Novi Sad May 13-19.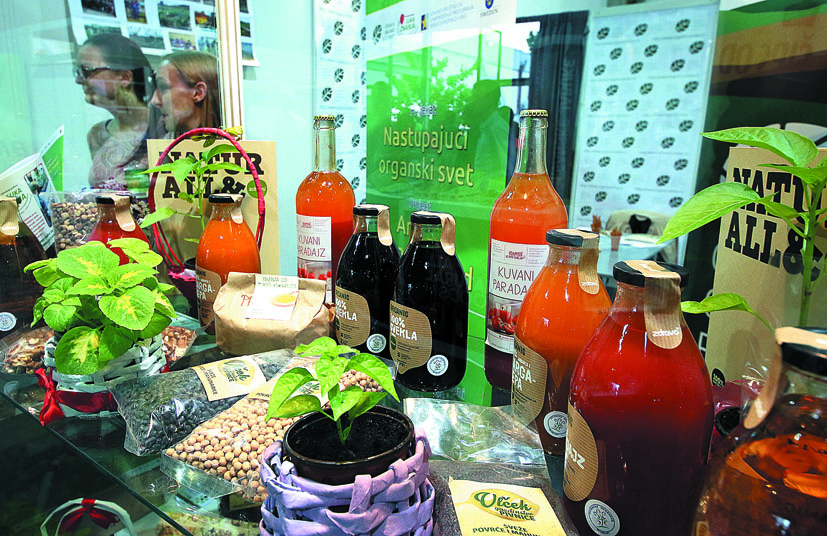 Organic seasonal fruit, fruit spreads, dried fruit and unfermented fruit beverages by Interfood/enter ITS company sparked a strong interest from prospective business partners as the exhibitors secured excellent export opportunities achieving serious contacts and projected sales in the months ahead.
According to Interfood/enter ITS Sales Manager, Zeljko Milanovic, their organic pavilion attracted a vast number of prospective business partners from Serbia, Israel, Saudi Arabia, Austria, Hungary, France, Germany, Romania and the former Yugoslavian countries followed by the Middle East countries. Milanovic pointed out that the organic market is likely to see strong growth.
"We're seeing that consumers are increasingly looking to buy organic food because of its consistent high quality all year round," said Milanovic.
At the Biofarm booth, an organic grain manufacturing company offering consumers Certified Organic Wholegrains – organic corn, soybean and spelt grain – exhibitors had every reason to be satisfied. According to the company's Manager Jelena Petrusic, "a series of negotiation had been conducted with potential business partners from Spain, Romania, Greece and Croatia, including those from across the board."
Pirot Kashkaval vitosha produced by the students of "Dr. Obren Pejic" dairy school of Pirot, showcased at the 2017 International Agricultural Fair, caused a major stir among dairy and food connoisseurs. This geographical indication that already sells on the Pirot and South Serbia's market is soon likely to find its way to the consumers across the country and abroad alike.
Aca Mancic, a practical classes teacher in the dairy school, said "a number of deals was closed with several Novi Sad companies during the Show," which came as no surprise since their
eye-catching cheese display made visitors turn their inquisitive gaze on it.